> Bring Us Your Credit Card Debt!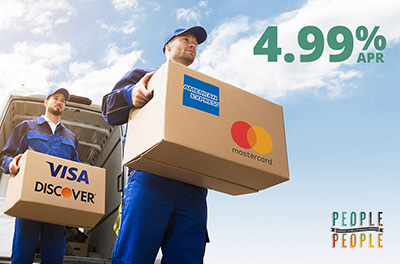 Sometimes when you hear about a deal, you're inclined to think it doesn't sound true. We promise this is real.
We want to help you get out of debt faster while paying less interest with our "Too Good to Be True" Credit Card Balance Transfer Special. We will convert your high-interest rate debt to a loan at only 4.99% APR for the life of the transferred balance. According to creditcards.com, the average credit card interest rate for the week of June 10 is 16%. Some are as high as 24%.
Stop paying crazy amounts of interest. Let us help you get out of debt and stay out. Apply for our 4.99% APR special via our Visa application.
Terms and conditions apply. Available through 8/31/2020.