> Temporary Changes Due to COVID-19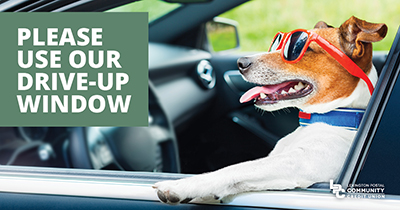 March 23, 2020 – In an effort to protect our Staff and Members from exposure to the COVID-19 virus, our lobby will be open for appointments only.
We encourage you to use the drive-up window at 124 Louie Place whenever possible. You can be assured, your Credit Union will continue operating as normal—just with limited access. In addition, we are available via phone at 859-252-5151, email, and even with the Send Message button on our Facebook page.
Thank you for your patience and understanding as we do our part to keep everyone safe.